Southfield Real Estate Lawyers
Call Our Michigan Real Estate Law Firm Today!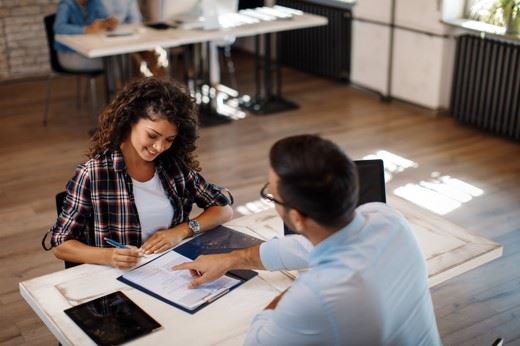 If you have decided to buy or sell a piece of property, you likely already know that this can be a complicated, multi-stage process. Because real estate represents such a large investment, there are various steps and forms of diligence to satisfy before a transaction can be completed. When a dispute occurs, these complexities can become compounded and threaten the interests of all parties involved.
It is for these reasons that it is advised that you secure reliable legal counsel before entering this process. At Goldstein Bershad and Fried, PC, our experienced Southfield real estate lawyers have assisted various clients buying and selling both residential and commercial real estate. We are well-versed in the procedures and real estate laws that dictate these transactions—and how to best protect our clients if a serious complication arises.
No matter what phase of your real estate transaction you are currently in, we are ready to assist you. Call (248) 213-7888 or contact online today for help navigating your real estate case.
What Does a Real Estate Lawyer Do?
In general a real estate lawyer will represent either the buyer or the seller in a real estate transaction. This representation includes performing a variety of legal duties including, but not limited to:
Preparing/reviewing contracts for either the seller or buyer
Reviewing documents and contracts provided by the lender if you are purchasing property
Reviewing closing documents and title transfers
Attending the closing meeting with their client
Helping arrange for title insurance and vetting the property to ensure there are no outstanding liens
Helping with the transfer of funds for the purchase of a property
Helping negotiate and resolve any disputes that may arise during the real estate sale or purchase process, including going to court if necessary to litigate a real estate lawsuit
If you aren't sure whether our real estate attorneys can help with your matter, you can always reach out to us by calling (248) 213-7888 and discussing your needs with our team.
What Are The Benefits of Hiring a Real Estate Lawyer?
Many real estate clients are already working with a real estate agent and are often unsure what role an attorney can play in the process—until serious issues occur. Having a trusted legal counselor by your side early in the process can help ensure that the transaction goes smoothly and any foreseen complications are avoided.
A knowledgeable real estate lawyer can:
Provide foreclosure relief
Prepare various essential documents (titles, purchase agreements, etc.)
Complete a closing on a purchase between two parties
Assess and help resolve landlord/tenant issues
Enter litigation to protect your stake in the transaction
These are just some of the many roles your real estate lawyer can play in your real estate matter. If you are ready to discuss your potential real estate purchase—or are already embroiled in a serious dispute-- our firm is ready to speak with you about your next steps forward.
Do not proceed with your real estate claim without first speaking to proven legal representation. Contact us today to schedule a consultation or call us at (248) 213-7888.